About Wonder Windows™
When you do something for over half a century, you develop a passion and skill set that can only come with time. Wonder Windows™, a family-owned and operated window and door company, has been located in Rochester since 1962, and has served thousands of customers over the past five plus decades.
Over 50 Years of Windows in Rochester
When we say we're a full-service window installer who's seen it all, there's no exaggeration in that claim. Regardless of whether you're building a new home, restoring an older home or business, or need a reliable source for high-quality, yet affordable doors and windows, you can trust Wonder Windows™ every time.
Mark, Scott and Arthur Lazeroff
Our company was founded by my father Arthur in 1962. Named after my mother Beverly Sally Lazeroff, BSL Direct is the parent company of Wonder Windows™, a second generation family business. My son Scott is a NY State Gymnastics Champion and Nationally Ranked Diver whose goal is to participate in the 2020 Olympics. After that, I'd be proud if he joined the family business for the third generation.
Shira, Mark and Scott at the Pink Ribbon Walk in 2009
I'm extremely proud of my wife Shira, as she is a cancer survivor. At our company, we understand how important a home is. When you do business with our family, we will do right by yours. Our margins are modest and we provide the highest quality products in every price range. And we'll be with you on your home improvement project every step of the way.
Mayor Duffy shakes Scott's hand at the showroom ribbon cutting
Our professional installers will remind you what customer service is all about. You'll want to tell everyone how satisfied you are with the quality of our products, our workmanship and our professional installation.

Best Wishes,
Mark Lazeroff
Extensive Selection of Windows & Doors
In addition to our exclusive line of Insul-Tec and Enviro-Star windows, we also stock and distribute a wide-range of wood and vinyl windows from the industry's most sought-after manufacturers: Anderson, OKNA, Trimline, Simonton, Ply Gem, Certainteed and others.
Skilled Staff Window Installers
While some WNY window installation companies use subcontractors or outsourced labor for installations, Wonder Windows™ takes a more professional approach. Our thoroughly trained professional installers use techniques that Wonder Windows™ has been honing since 1962.
WONDER WINDOWS VALUES
INTEGRITY
We do the right thing and tell the truth, even when no one is watching. This establishes an expectation of trust between all parties and attracts potential customers, vendors, and coworkers who align with our values.
COLLABORATION
We share our perspectives to support each other in a positive manner while encouraging growth and welcoming constructive criticism in order to reach our common goals and keep everyone informed.
ENTHUSIASM
We intentionally show up each day with passion and a drive to take action, which increases coworker productivity and is contagious for our valued customers.
ACCOUNTABILITY
We arrive on time and are prepared to do good work because we genuinely want to "make it right" and take responsibility, whether in the office or the field, so that other people's time is not wasted.
COMMUNICATION
We strive to listen to, ask questions of, and inform our coworkers to strengthen communication inside and outside of the Wonder Windows team.
The Best Value & Unmatched Prices
We understand that for many Rochester homeowners and businesses, new windows aren't always in the budget. Wonder Windows™ can finance all your window and door needs, and we offer the most competitive pricing and rates in WNY. We make it possible for you to get the new or replacement windows you want today.
Leaders in Energy-Efficiency
Wonder Windows™ recognizes the need to help conserve energy, in addition to taking a sustainable approach to the environment. Our inventory contains a massive selection of energy-efficient windows, including our popular OKNA Insul-Tec and Enviro-Star lines. You'll save more on heat and cooling while saving our planet!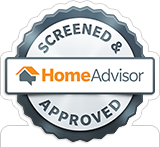 If you'd like to know more about our company, our philosophy or why Wonder Windows™ is among the most respected window companies in Western NY, call us today at (585) 654-7000.